Private Tours... Amazing Places
If you are looking for private and unique experiences…
Let's plan an amazing excursion for you.
Amazing Excursions for Travelers looking  for Privacy
A luxurious, fun and wonderful experience awaits you in the Yucatan Peninsula with the unbeatable service Cancún Elite offers. Enjoy the greatest experiences in the Riviera Maya at your own pace; from gastronomic adventures and shopping trips to the guided visits to ancient archaeological sites and the most amazing theme parks in the area. The best packages with private tours and luxury transportation that you will find here.
In Cancún Elite we are set apart from our competition by our impeccable service, starting by our customer service team always ready to help, even before you book. Our professional drivers will ensure a smooth and comfortable ride to your destination while our certified guides share with you their knowledge about Mexico, the Riviera Maya and our fascinating culture. The carefully curated experiences, top notch service and your complete control over your own schedule are just some of the advantages of planning your vacations with us, book now and find out the rest!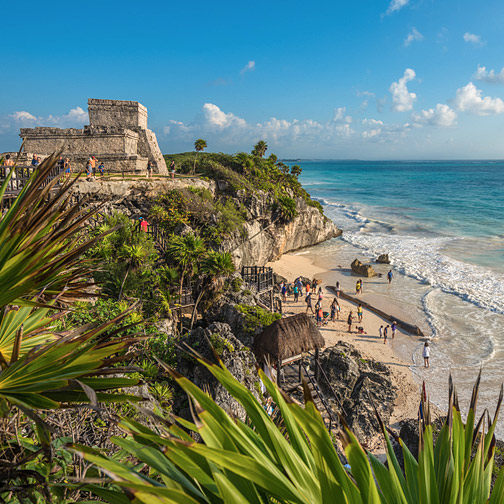 Accompanied always by professional and certified guides, you'll get to design your own tour and combine it with a visit to a cenote, colonial city, or you can also include activities such like swimming with dolphins or sea turtles.
Choose your own pick up time and be in complete control of your schedule, whether you are staying in a resort or in a vacation rental house along the Riviera Maya.
Let us take you to the the most iconic ancient Mayan cities including Chichen Itza, Tulum, Coba and Ek Balam and discover all about this amazing culture. Beauty, mysticism and historical legacy have made the Mayan ruins one of the main attractions for visitors of Cancun and Riviera Maya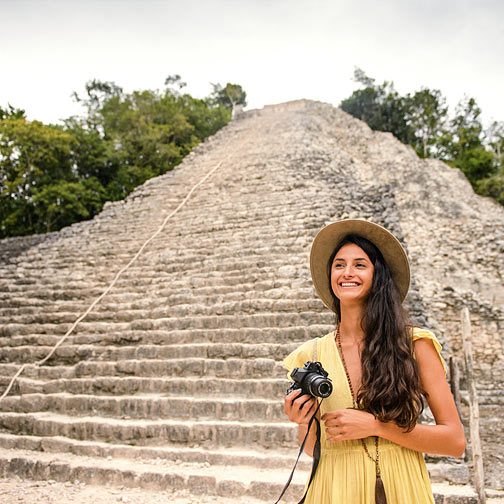 Unique Experiences
Some of the exclusive activities that you can do in this wonderful destination and that you can combine in your excursions.
12 years of excellence
Our mission is to create unique experiences make our guests to spend unforgettable days
What our customers say
Some real opinions of our clients who have trusted in our services.
"Our guide Angel and driver Benjamin made our trip to Chichen Itza and Cenote Ik Kil truly enjoyable and memorable. Angel wove together many different aspects of ancient and modern Mayan culture into the tour in a way that was interesting and original and appealed to everyone in our group. The vehicle was clean and comfortable and Benjamin was very professional and friendly."
"Punctual, attentive and professional. Our flight arrived the Cancun on early morning of Dec. 26th around 6:12 am. However our driver was waiting there at 5:50 am with my husband's name on a sign. What would you feel when are a first-time visitor to a country in a very…"
"We did the Tulum and cave adventure at Kantun-Chi with this company. Our tour guide Angel and driver Jesus picked us up on time and the van was very comfortable, and clean as our tour started Angel gave us a great history on the area of Cancun and the Mayan culture, he was very detailed and answered all our questions."
"Private tour for 6 of us. The tour guide was extremely informative. He and the driver were very friendly. It was a amazing day. Chichen-Itza and swimming in a Cenote."
Design your own tailor-made excursion
At your own pace, the places you want to visit and the schedules you prefer.
CALL US NOW AND TALK TO ONE OF OUR EXCURSION ADVISORS