Cancun International Airport
Cancun International Airport (CUN) is one of the busiest airports in the Caribbean and the point of entry to some of the most beautiful destinations in the world: Cancun, Riviera Maya and Tulum. Every year millions of people come to visit the many attraction and natural wonders in the area.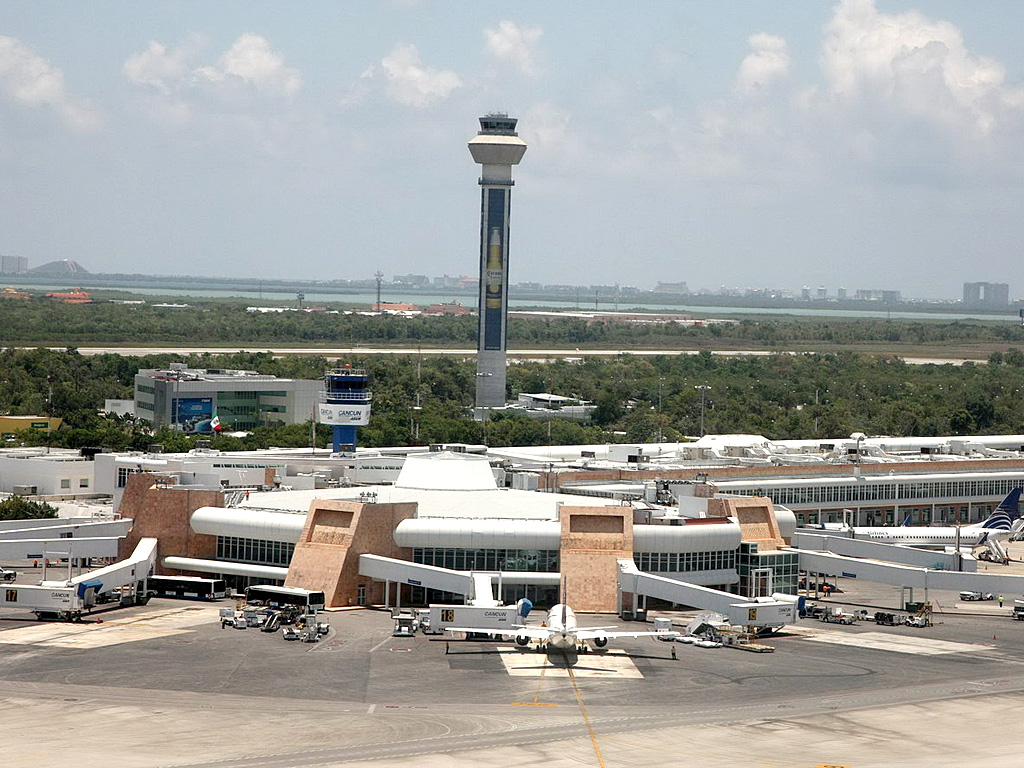 International Arrivals
Upon your arrival to the Cancun Airport you will be guided to the immigration area where you will be required to show passports, visas, tourist cards, etc. Entry documents will be provided by your airline and will be available at the reception area. If you are not sure if you need special papers to enter the country, please visit the Mexico's National Migration Institute to check if you need a visa or contact your nearest Mexican Consulate prior to your arrival to Cancun.
Once you are checked-in by immigrations, proceed to the luggage claim area to pick up your luggage and you will be guide to the customs area. Your luggage will pass through a scanner and a customs officer will ask you for your customs declaration form and will ask you to press a button on what looks like a traffic light.
A green light means "go" and red means "inspection" in which case, officials perform a quick inspection.
As a rule of thumb you are allowed to bring into Mexico whatever you need for the time period you will be staying in Mexico. You are not allowed to bring food, fruits and/or products that are not "company" packed and sealed. And if you are bringing food or products they are allowed only if you need them because of a special diet or for medical reasons.
The same rule applies to medicine. You are allowed to bring enough medicine for the time period you will be in Mexico. If you are bringing an unusual quantity of medicine please bring a doctor's prescription just in case you need to prove the medicine is for your own consumption.
Once you cleared customs, you can proceed to exit the arrival gate.
If you book your transportation with us, once you pass the arrival gate exit our uniformed Cancun Elite Staff will drive you to the hotel. Let us know any change or cancellation in your flight itinerary in order to reschedule your transportation, please contact us in the following phone number (998) 849-4396 or send an email to [email protected].


Domestic Arrivals
All domestic flights arrive on Terminal 2. (except for Aeromexico that arrive at Terminal 4). Upon your arrival, proceed to the baggage claim area to claim your luggage and continue to exit the terminal. If you are on a connecting flight, please ask an airport representative for your next flight. You may need to be transferred to a different terminal.